REDISCOVERING OUR RADICAL ROOTS – Part 2
Discussion Series with Hershl Hartman
Sunday, Nov. 22 @ 2-3:30pm
Co-sponsors:
The Workers Circle and The Sholem Community
CLICK HERE to Register
Questions: regan@sholem.org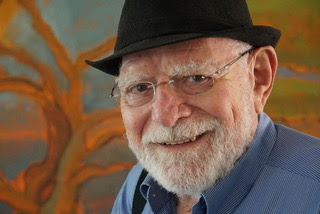 The most significant concepts, movements and events in modern Jewish history arose from the radical idea that Jews are not basically a faith community but, variously, a nation, a national minority or an ethnic group. Radical paths to the fulfillment of that idea resonate to this day. We'll trace those paths and, perhaps, stumble across ourselves. Subjects we'll explore:Looking for roots 'way back…Hasidism — a radical movement? Haskala (Enlightenment): Ideologues in beards and revolutionaries in skirts…Love songs as radical anthems…Novels and stories as instruments of ideology. Battles within the shtetl.

1897, the year of heresy when everything changed: Zionism and Bundism and how both were victorious…"cultural autonomy" and "hereness"…the vision of Socialist Zionism.

The profound Secularism of Tevye's creator…"Jewish" labor unions, culture and the social/political heritage of Jewish Americans…Radical Jews in the first battles of World War II…Resistance during the Holocaust—our almost-forgotten but enduring legacy.

How intense ideologies built Secular Jewish movements in North America—and how they almost destroyed them. The continuing culture war: Yiddish vs. Hebrew vs. Israeli. Radical and generational differences in today's Jewish American community.
Hershl Hartman, Sholem's Education Director, is a scholar of Jewish history, traditions and culture, and a renowned Yiddish translator. He is the Convenor of the L.A. Secular Yeshiva which has, to-date, trained 10 vegvayzer/madrikhot(im)/Leaders as officiants at holiday observances and life-cycle events. His publications include many booklets on Jewish holidays and texts for their secular observance.